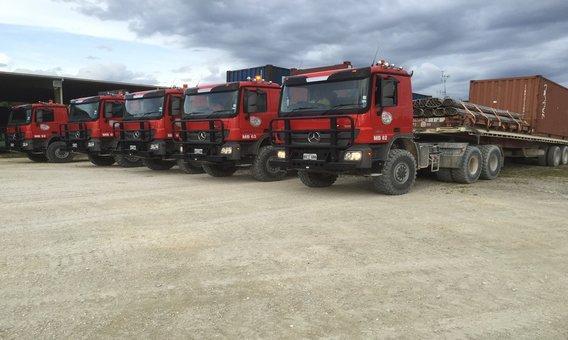 GFS Limited uses a fully integrated software system comprising of:
An accounting package.
Transport management system, this includes container tracking.
Fleet management system, for control of spare parts and vehicle service scheduling.
Storage system, used for control of the containers stored in our yard.
All our vehicles are electronically tracked, monitoring locations and speed.